Moderator

Posts: 317
Joined: Sat Oct 21, 2017 11:59 pm
Has thanked: 732 times
Been thanked: 320 times
Contact:
Dear Members,
If you are having trouble finding the
PM
or the
INBOX
then please note that you can find your complete personal message folders on the top right corner of the screen (image given below):
Click on INBOX ICON on the top right corner of the screen

Click on PRIVATE MESSAGES

Click on INBOX and you will see the PM that is sent to you containing all the details about the drive with the location and timings. PLEASE DO NOT DISCLOSE THE LOCATION OR ANY OTHER DETAILS OF THE DRIVE ON ANY PUBLIC PLATFORM.



If you are still having difficulty in accessing the PM then please contact me on 0544307332 (whatsapp/telegram)
You do not have the required permissions to view the files attached to this post.
A
dventurous
L
eague of
M
ountains,
O
ceans and
S
and
T
hrills
Moderator

Posts: 317
Joined: Sat Oct 21, 2017 11:59 pm
Has thanked: 732 times
Been thanked: 320 times
Contact: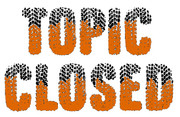 A
dventurous
L
eague of
M
ountains,
O
ceans and
S
and
T
hrills